Welcome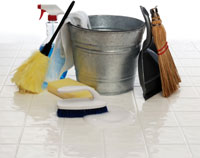 AB Consumable Supplies Ltd are a Bristol based company who have been established since 1999 and supply workshop maintenance & janitorial supplies.
Supplying trade outlets and businesses throughout the U.K. with a range of quality workshop products ranging from fasteners, nuts bolts, screws to electrical connectors, sealants, chemicals, abrasives, cable, ties, tapes, cutting tools and much more.

We stock an extensive range for you to run your workshop stores, whether it is a small maintenance workshop or a full road transport workshop, no customer is to small or large.


We offer a complete package of workshop consumables, fasteners etc. which are of the very highest standard.
We supply fasteners, plain nuts, nyloc nuts, metric nuts, UNF nuts, metric bolts, UNF bolts, coach bolts, UNF set screws, metric set screws, washers, terminals, cable, batteries, welding equipment, welding consumables, tools, automotive tools, drills, tapes, PVC tapes, coloured PVC tapes, thread tapes, gaffer tapes, double sided tapes, tools, hand tools, cutting tools, wiring tools, toilet rolls, cleaners, polishes gloves, plus many more consumables.
All spray aerosol come with coshh data sheets.
All our bolts are standard grade "s" for UNF bolts, grade 8.8 for metric bolts. Steel nuts UNF, Metric nuts plated, Nyloc nuts UNF all "NEP" type. Nyloc nuts metric "P" type din 982. Socket capheads, countersunks,buttonheads, socket sets,etc in self colour/zinc plated (umbrako). A2 or A4 Stainless.
We offer an efficient delivery service on all orders placed.

Prices Subject to V.A.T at the standard rate.
---